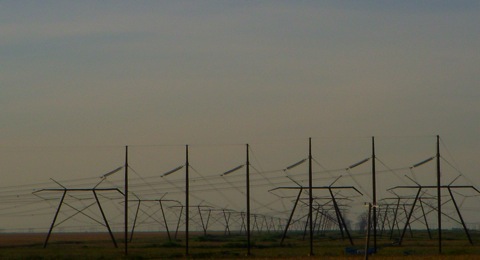 Suzhou Furukawa Power Optic Cable Co., Ltd. (SFPOC) specializes in OPGW (Composite Fiber Optic Overhead Ground Wire) design, manufacturing, hardware, accessories, testing and training for installation. SFPOC has earned registration to the ISO9001 quality standard through their demonstrated abilities in design, manufacturing and organizational structure. SFPOC's OPGW has been successfully type tested according to IEEE & IEC standards at Kinetrics Inc., Canada.


SFPOC offers various types of Composite Fiber Optic Overhead Ground Wire (OPGW) to meet each customer's technical requirement. Having inherited decades of experience of Furukawa and its subsidiaries, SFPOC takes further technical aspects, such as lightning and other natural conditions, into account while designing and manufacturing. The technology of OPGW has evolved together with renovation of optical fibers and telecommunication apparatus. The trend of the demands of worldwide market then started shifting more to loose tube structure searching for compact construction with higher fiber count. Currently SFPOC offers 4 types of OPGW, all of which are loose tube construction.


CENTRUM SFPOC-Centrum is the most typical design in SFPOC's product line-up, used in many customers all over the world. A stainless steel optical tube is located on the center of cable protected by single or multiple layers of metallic wires. This type can accommodate up to 48 fibers in a cable. Despite such a high fiber count in a single tube, each optical fiber is clearly distinguishable utilizing a fiber identification system consisting of coloring and the number of ring marks on it.

SFPOC guarantees consistent performance of optical fibers under a severe condition where OPGW is strained due to high stress. Unlike other suppliers of OPGW, SFPOC's unique manufacturing technique enables to add Fiber Excessive Length (FEL) in OPGW up to 0.8% or even more, assuring no strain on optical fibers throughout the full range of loading condition that OPGW may encounter. Type and number of metallic wires are determined based on mechanical and electrical requirements.



LUX SFPOC-Lux is designed mostly for very high fiber count requirement over 48. Two or three stainless steel optical tubes are helically stranded in the inner layer of a multiple-layer cable. The maximum fiber count reaches 144.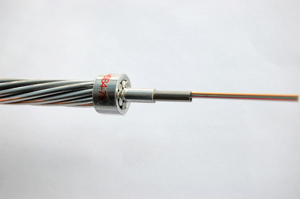 DUAL SFPOC-Dual is a design that has another layer of Aluminum covering over Stainless steel optical tube. This type is beneficial in coastal area or high polluted area where galvanic corrosion is foreseen. Aluminum layer also contributes as high conductive part to carry high fault current.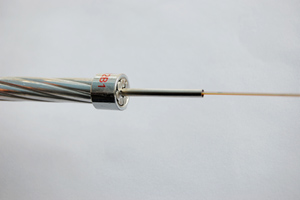 TRAZ SFPOC-Traz is a compact design featuring equivalent mechanical strength and electric characteristics to that of SFPOC-Centrum. This is realized by minimizing the dead space in the cross sectional area with trapezoidal shaped wires. The smaller diameter with the same mechanical strength and weight results in an excellent sag-tension performance of the OPGW.


Fiber types are available in accordance with ITU-T G.652, G.655 or G656. Typical attenuation is 0.36dB/km at 1310nm and 0.22dB/km at 1550nm. Lower attenuation is also available. Every fiber used in SFPOC's OPGW is fully traceable back to the origin of the fiber manufacturer.


Engineering Installation Support




Optical Testing




Strain Testing




Finished Wood Reels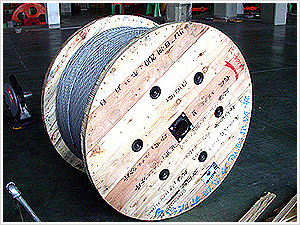 Reels ready for Shipping



SFPOC OPGW SPECIFICATIONS